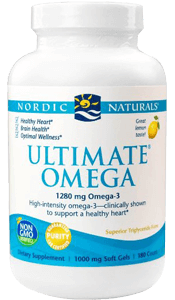 Has 650 mg EPA and 450 mg DHA
Contains 180 soft gels per bottle
Fish oil pulled from anchovies and sardines
Customers complain about burst and sticky capsules
Uses lemon flavoring instead of natural lemon oil
30 day limited, conditional guarantee
2.94 out of 5 stars
5 Star
(75)
4 Star
(301)
3 Star
(968)
2 Star
(231)
1 Star
(165)
INGREDIENTS
Nordic Naturals provides 650 mg of EPA and 450 mg of DHA per serving. Also included is 180 mg of "other omega-3s" with no specification as to what these are. This omega-3 supplement is not sourced via krill. They use anchovies and sardines to source their oil.
Nordic Naturals includes a natural lemon flavoring to help cover the fishy taste. Unfortunately, they are not using the more natural lemon oil.
CUSTOMER SATISFACTION
There are many positive reviews for Ultimate Omega. Nordic Naturals is a very well-known brand. Many customers saw improvements in their arthritis and cholesterol. A few reported heartburn as a side effect.
We found quite a few customers unhappy with the packaging of the product. Some said that the capsules were stuck together in one big clump or felt extremely hard. Some even mention burst, sticky capsules that smelled putrid when they arrived.
BRAND GUARANTEE
When calling to ask about their return process, we were on hold for 23 minutes and 26 seconds before a representative answered and explained the return process. He was unsure about the process at first, then quoted directly from the website in his response.
They accept returns only for products that have a return number. You must call to obtain a return number within 30 days of initial purchase. You then return the product to them for a credit to be made to your account (minus shipping). If the returned bottle is marked in any way, no credit will be issued.
SUMMARY
All in all, this product was Consumer's Survey's #3 omega-3 supplement due to many factors. They have a solid amount of ingredients but not the highest grades we've seen. They also have lemon flavoring instead of lemon oil. Some customers loved them and some had issues with damaged products. They do offer a 30-day return policy, although it is relatively strict.
For more information or to purchase this product visit their website.
---
P.S. While HealthWise is the best fish oil supplement we've found, we would still love to hear about any others you've tried. If you have had a great experience of your own, please send me an email at Beverly@ConsumersSurvey.org with the details.
To Your Health,
Beverly Gratson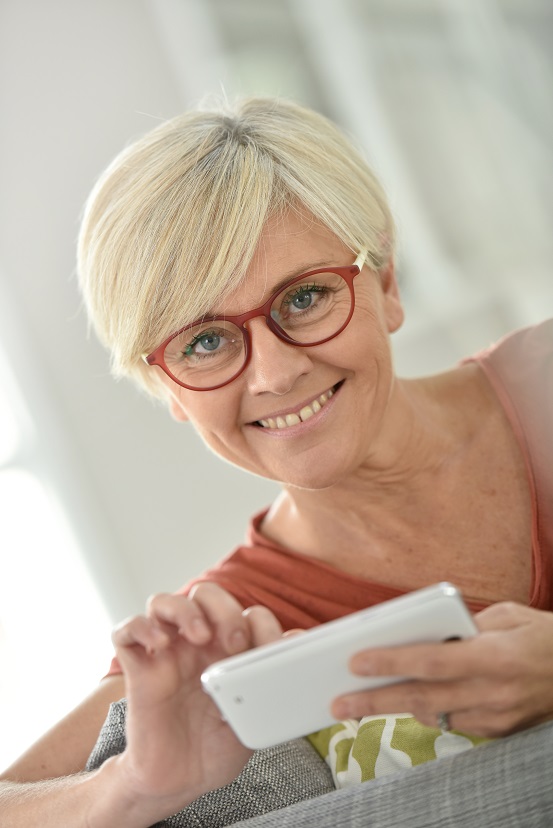 ---