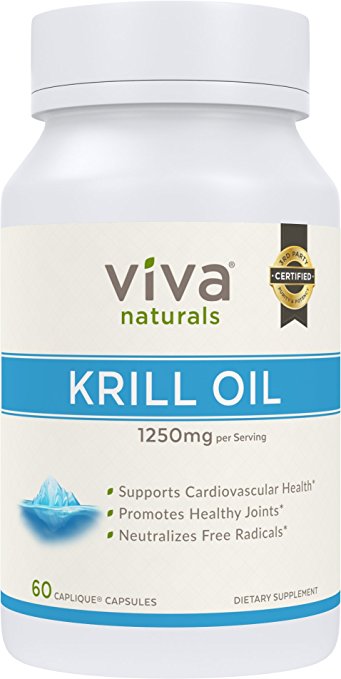 Viva Naturals Krill Oil is our number three omega supplement, here's why:
Has 1,250 mg of generic krill oil
Offers 500 mg of phospholipids
No lemon coating
Customers complain of broken, fishy capsules
INGREDIENTS
Has a strong formula with 1,250 mg of generic krill oil. It only offers 165 mg of EPA and only 95 mg of DHA.
Although the formula is not the strongest we've seen and it does not offer the lemon coating, this product does not contain fillers or artificial ingredients.
CUSTOMER SATISFACTION
Viva Naturals is a very well-known brand and product. They have many positive reviews Some reviewers boast this product helped with their inflammation. However, many complained this product came with busted capsules and a strong fishy smell/taste.
BRAND GUARANTEE
Viva Naturals offers an impressive 90-day money-back guarantee. In order to receive a full refund you need to do the following.
To return your order:
Contact us – Simply call our customer service team with your order number to receive a Return Merchandise Authorization (RMA) number.
Package product(s) – Write the RMA number legibly anywhere on the outside of the package.
Return the product(s) – Our customer service staff will provide you with the return shipping address for the package.
SUMMARY
Viva Naturals Krill Oil is a solid formula although the use of generic krill oil does concern us. As well as some of the customer reviews we've read about capsules breaking open during shipping.
For more information or to purchase this product visit their website.
---
P.S. While 1MD is the best Omega-3 supplement we've found, we would still love to hear about any others you've tried. If you have had a great experience of your own, please send me an email at Beverly@ConsumersSurvey.org with the details.
Sincerely,
Beverly Gratson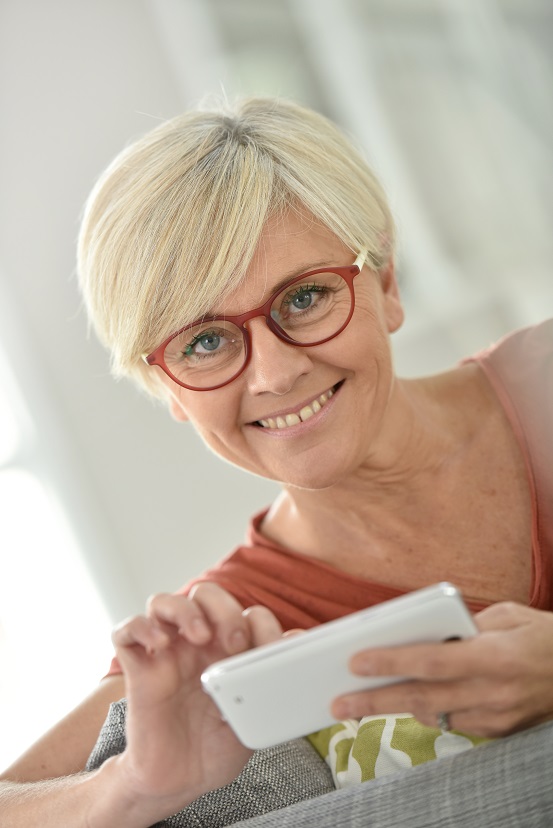 ---